Robotic CNC Welding Cells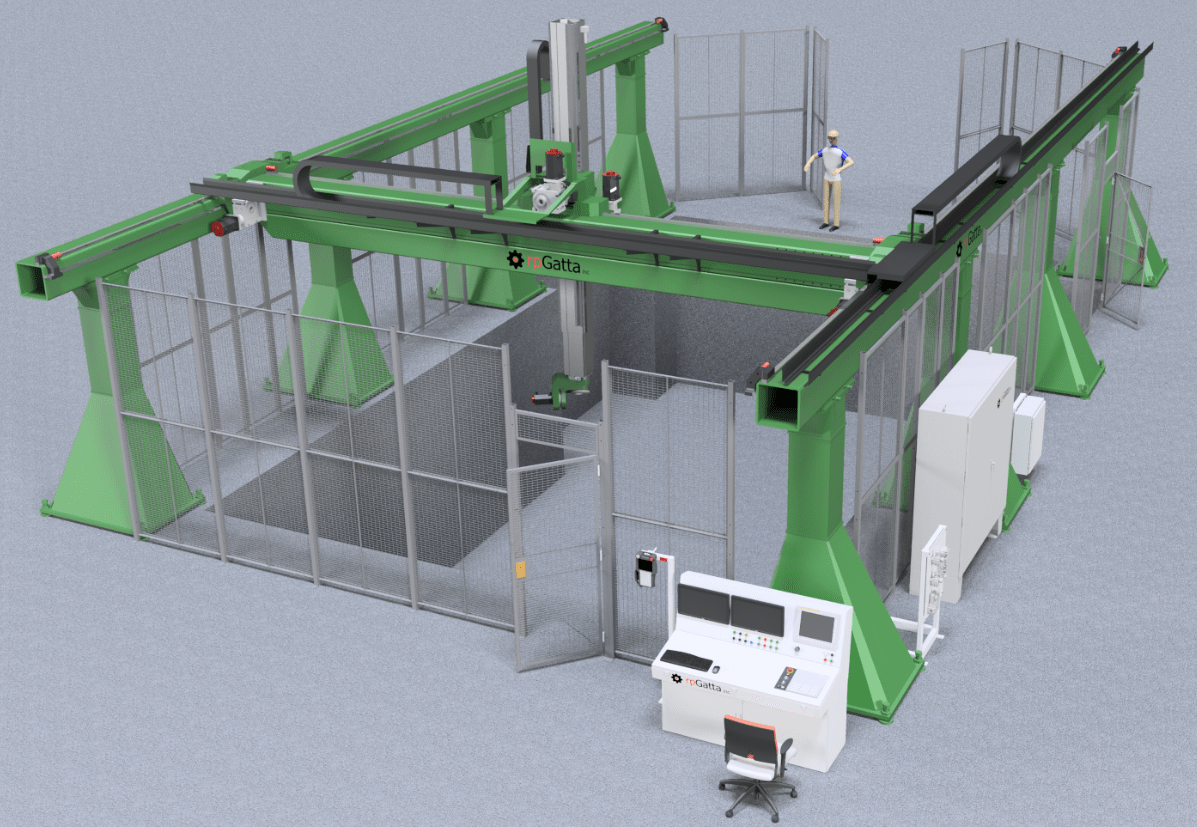 Features:
Siemens Controlled Servo CNC Path Plan Programming
Linear axis overhead gantry system
Two-axis positioners to manipulate the parts
Metrology calibration to calculate volumetric compensation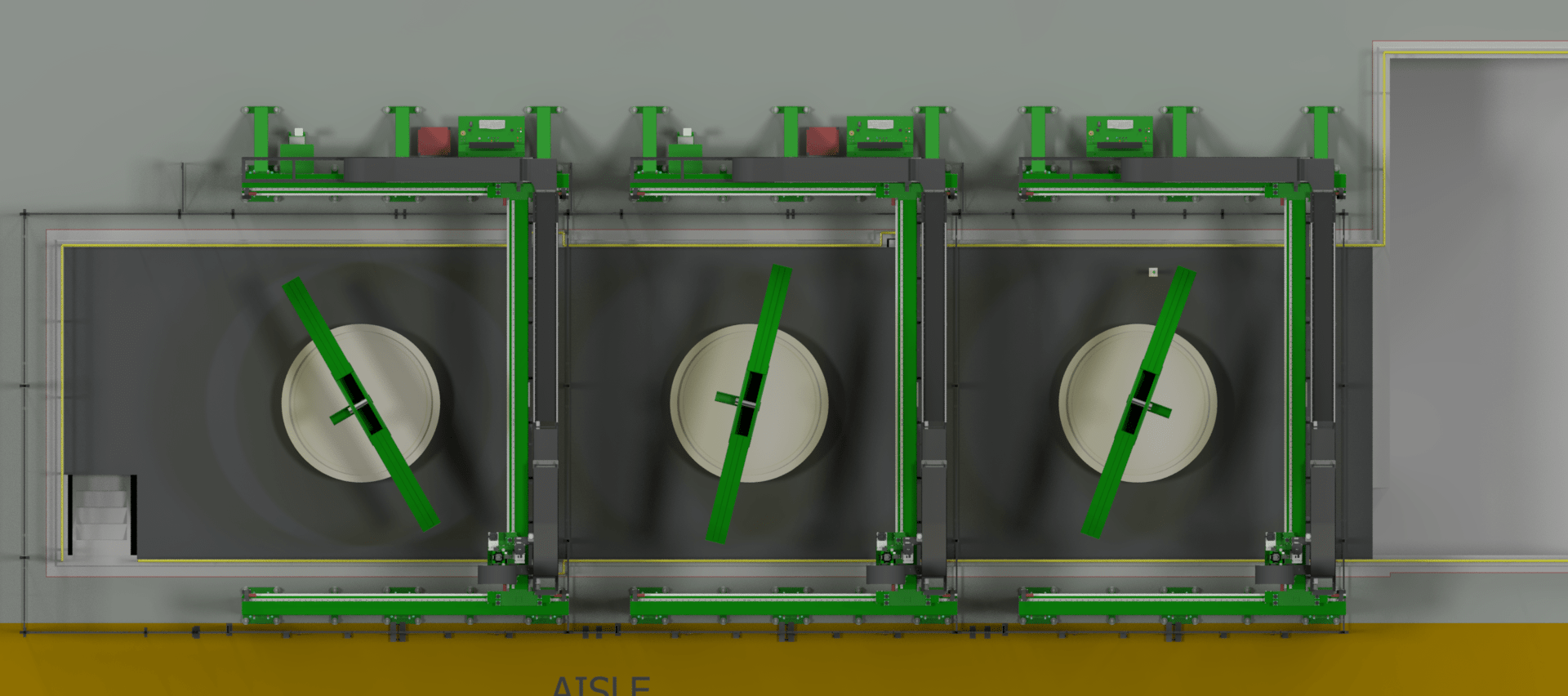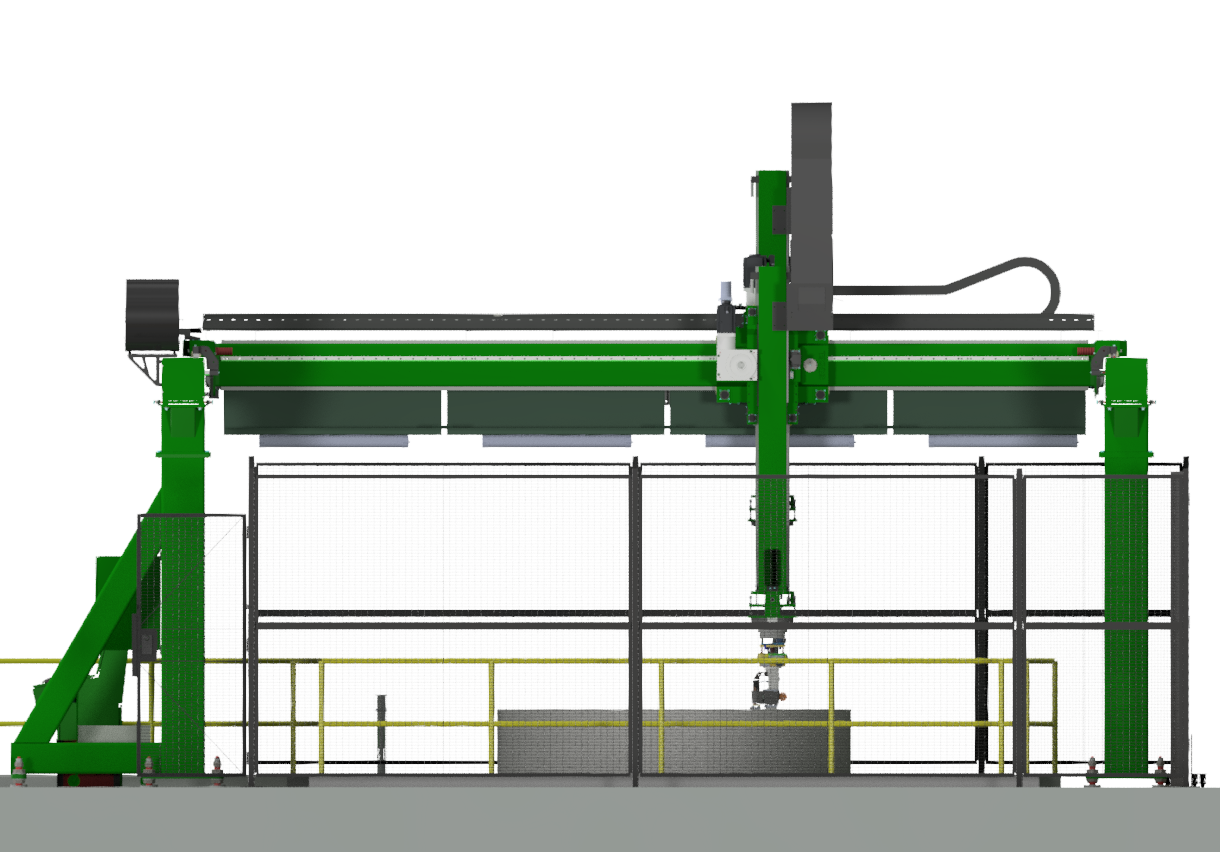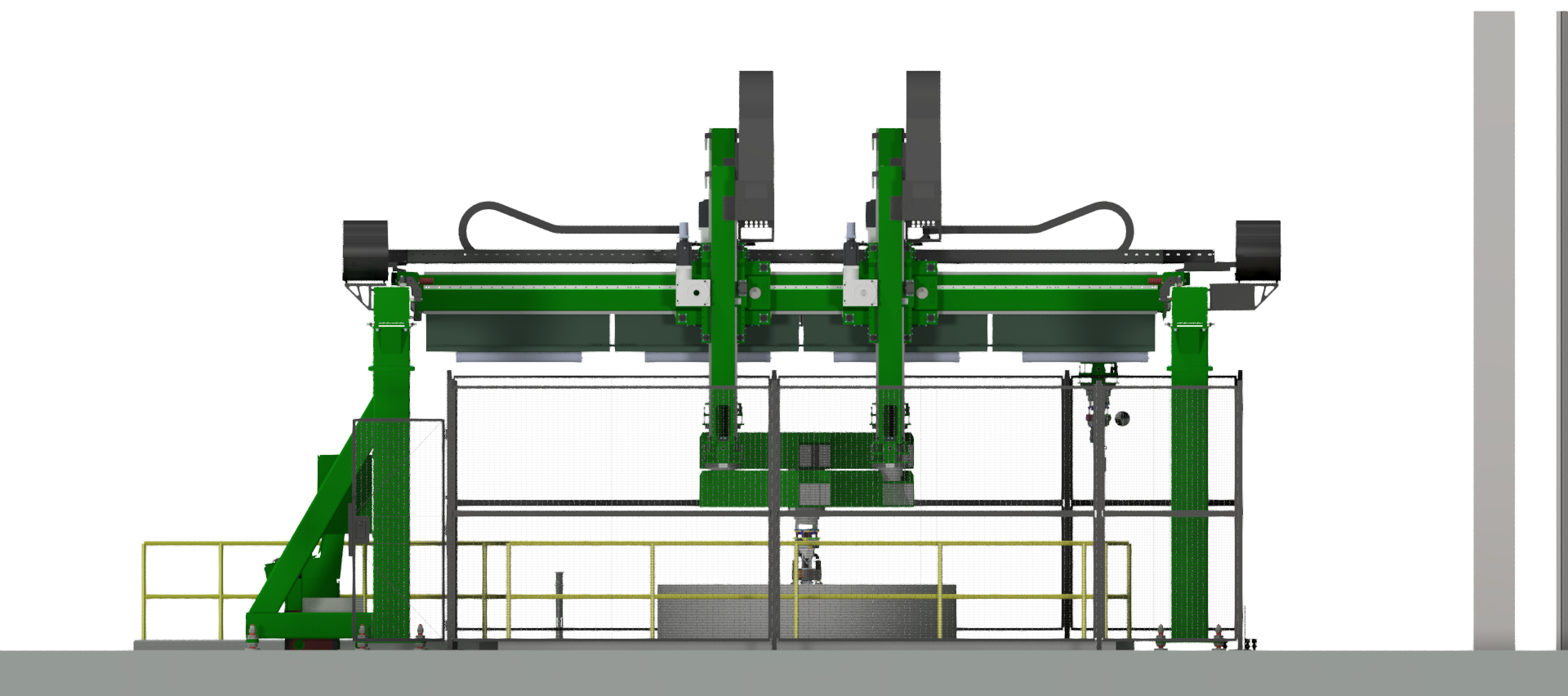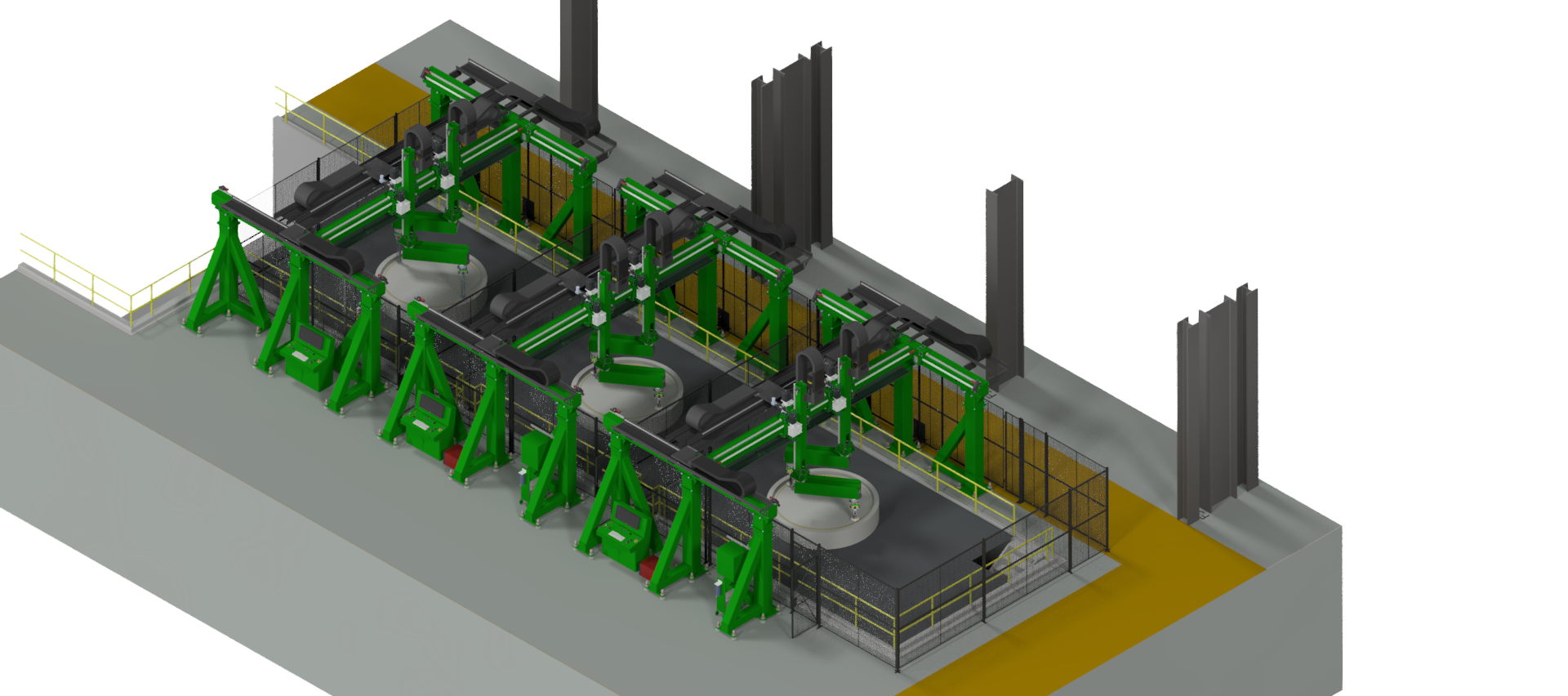 rpGatta Custom Robot Arm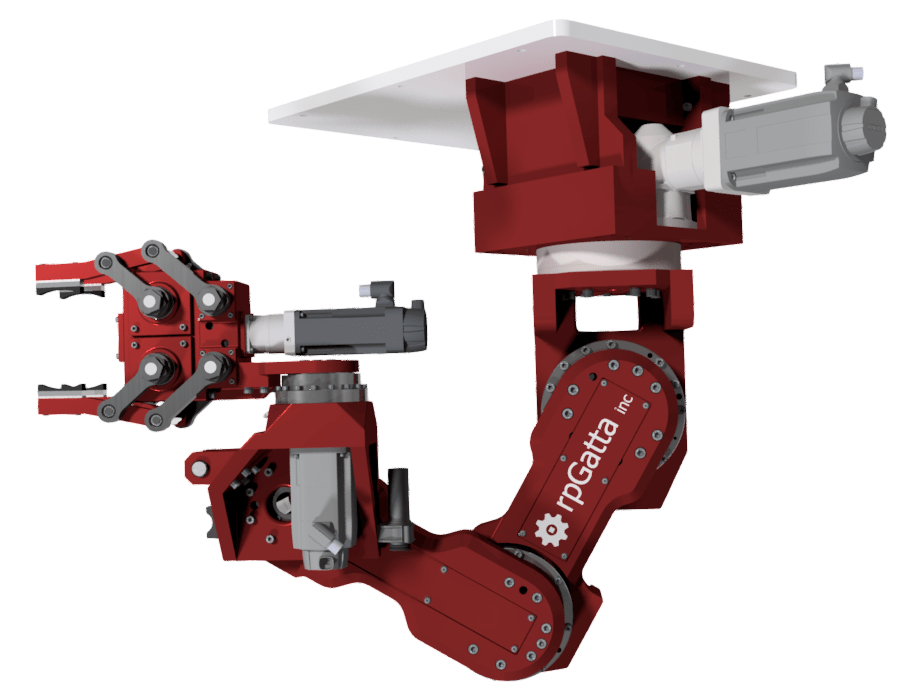 Features:
rpGatta has the experience and ability to custom design a multi-axis robot arm for custom applications where the desired reach and payload cannot be met with a commercial multi-axis robot. We design the robot in 3D CAD, size standard commercial components for the joints and motors to meet the speed and payload, run FEA on the links, create cable management routes, and utilize standard Siemens Sinumerik software for the motion control and kinematics. A custom robot can be developed for every industry and application.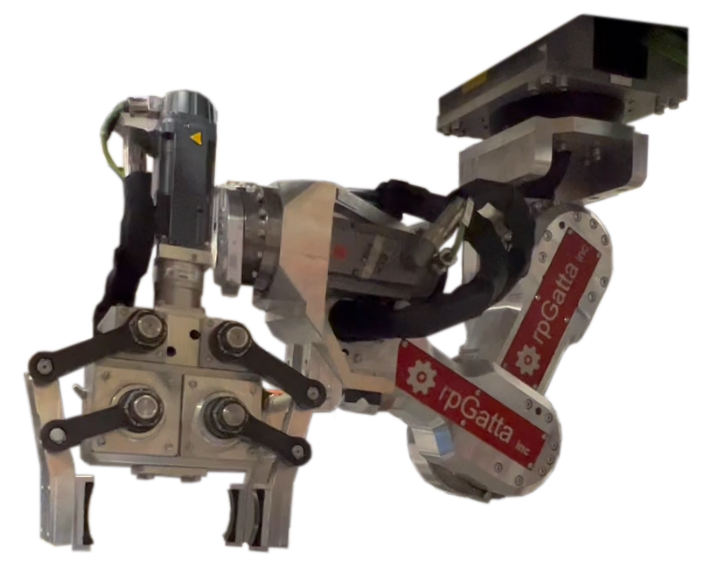 Crankshaft Material Handling Gantry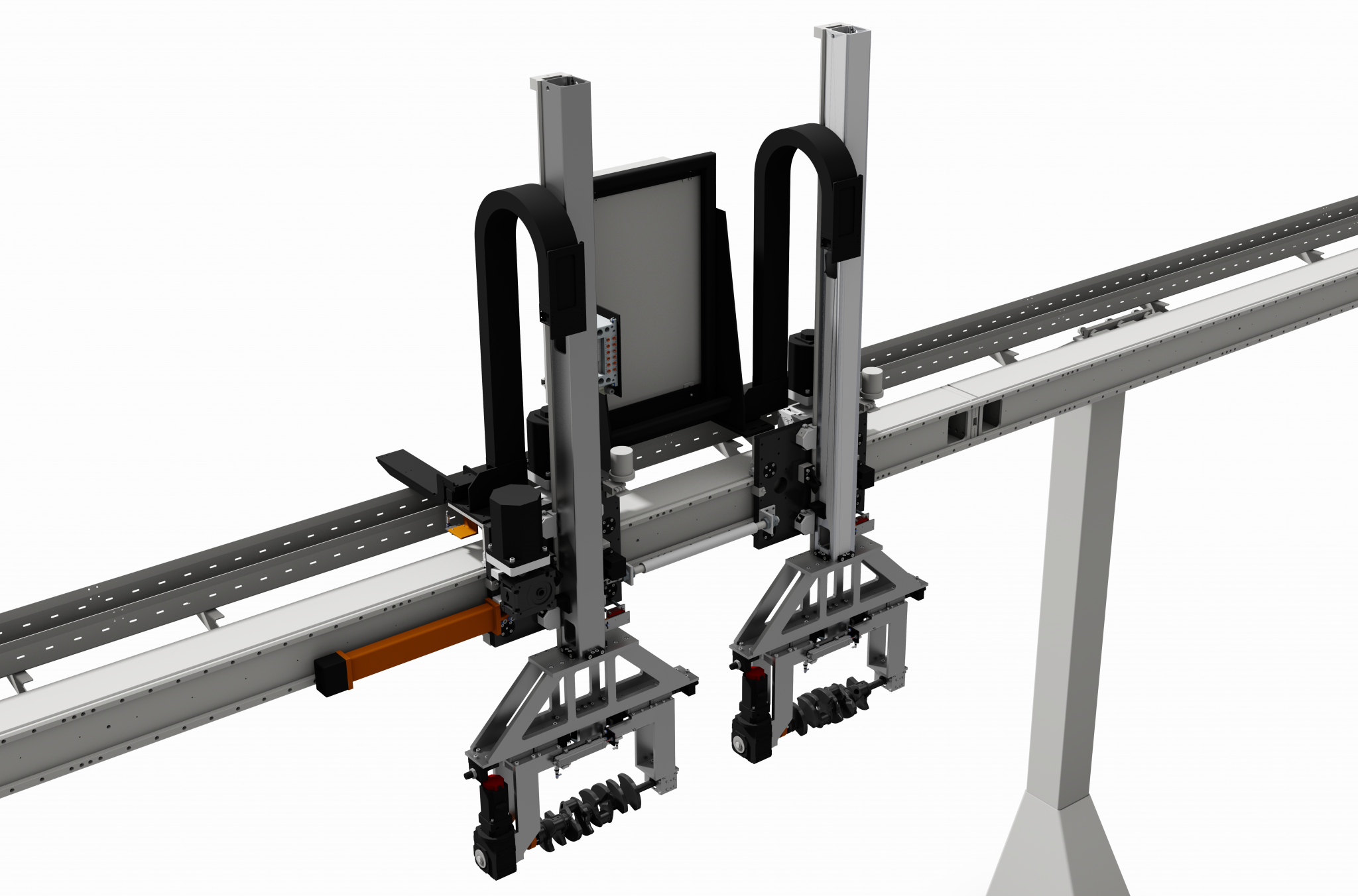 Features:
650 Foot Long 17 axis Servo Gantry Crankshaft Loading System
14-Crankshaft Loading, Buffer, Crossover and Unload Conveyors
Multiple Quality Control Takeout Stations
17 Operator HMIs
Integration of dozens of unique machines including bar code marking, data, and part tracking through grinders, lathes, balancers, hardeners, washers, gauges, mills, laser markers, conveyors, etc.
Check out this this Youtube video we did with Fanuc on our Crankshaft Machining Center Servo Gantry Loading System.

Bumper Fascia Laser Cutting CNC System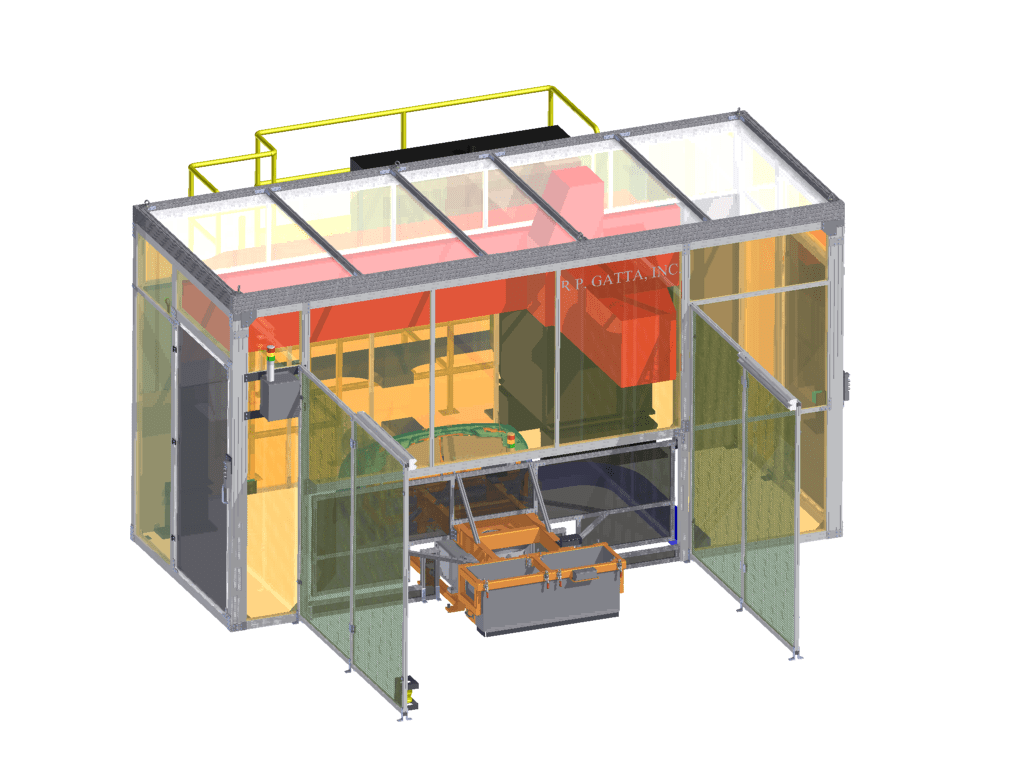 Features:
Fixtured Turntable System for locating and feeding rear bumpers
Flying Optic Laser System
Laser Cutting System Enclosure with multiple other safety features
System does not require the floor to rotate as most do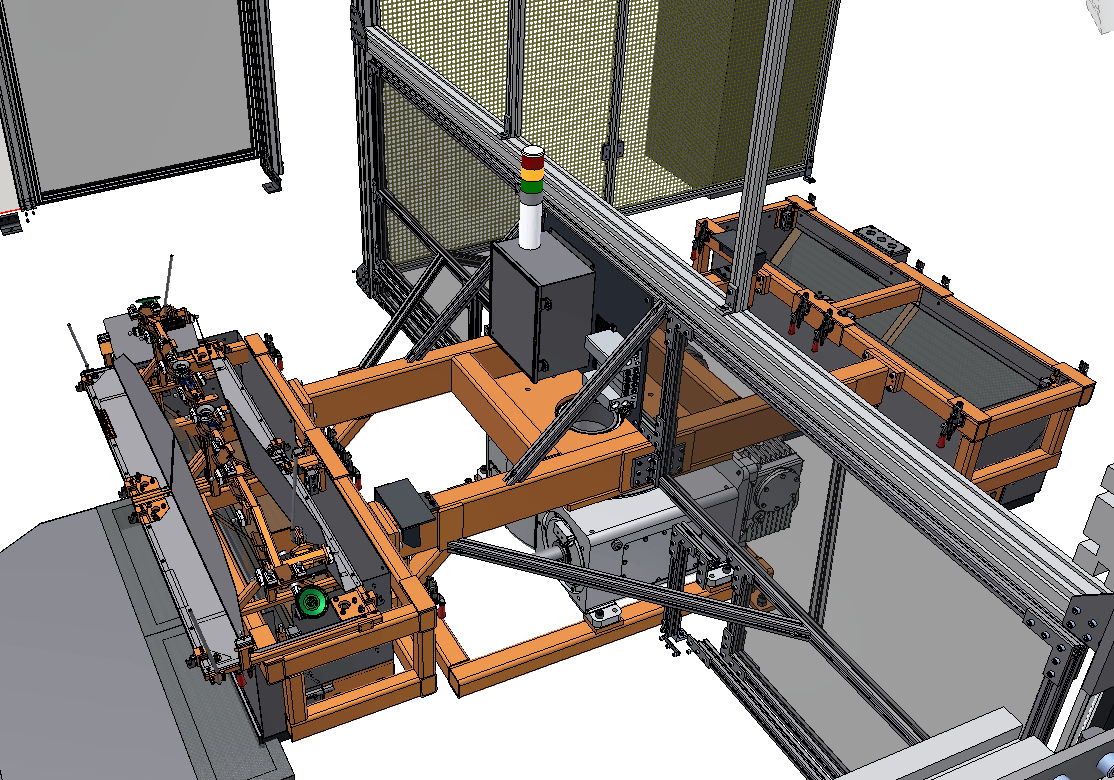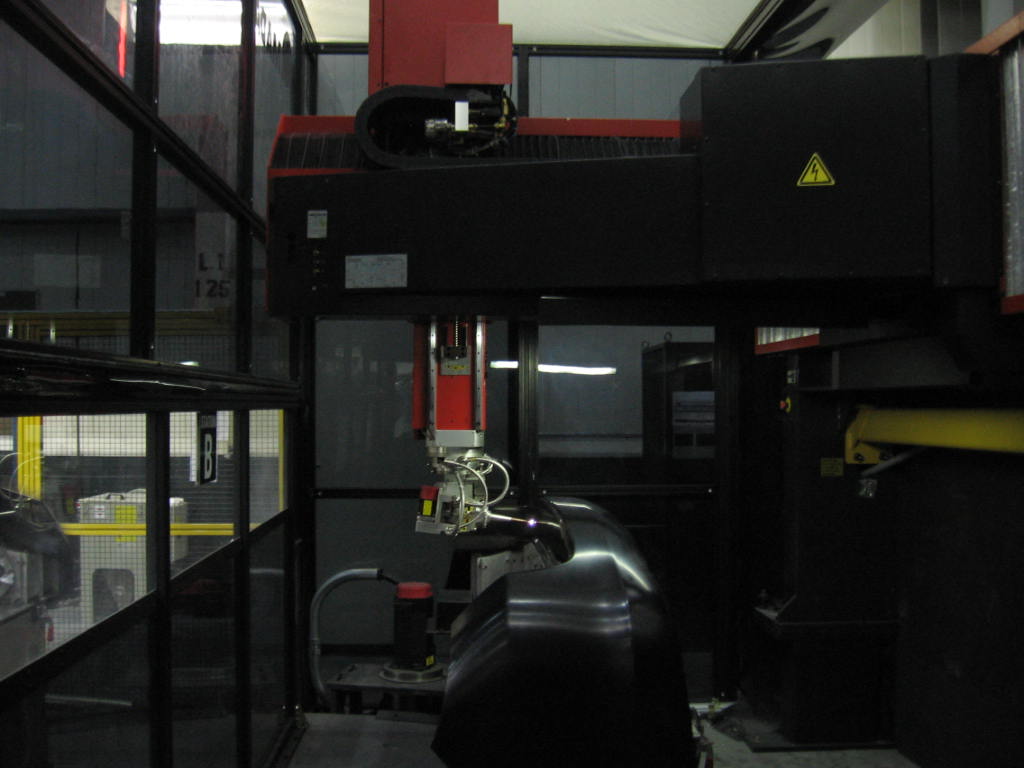 Tread Vacuum Transfer Gantry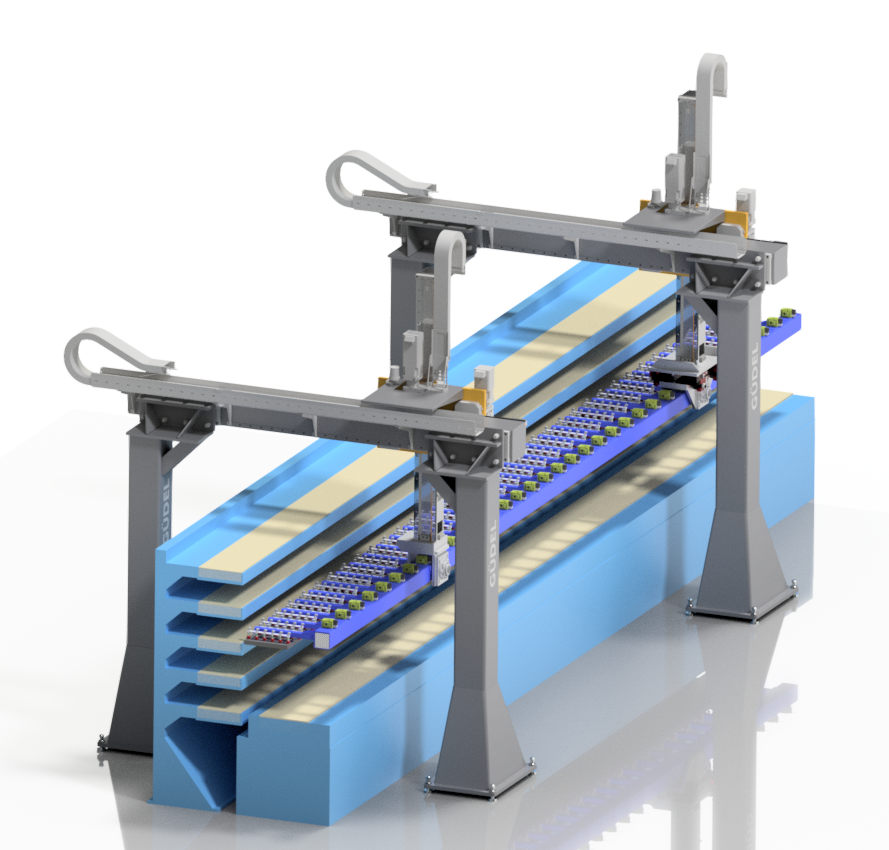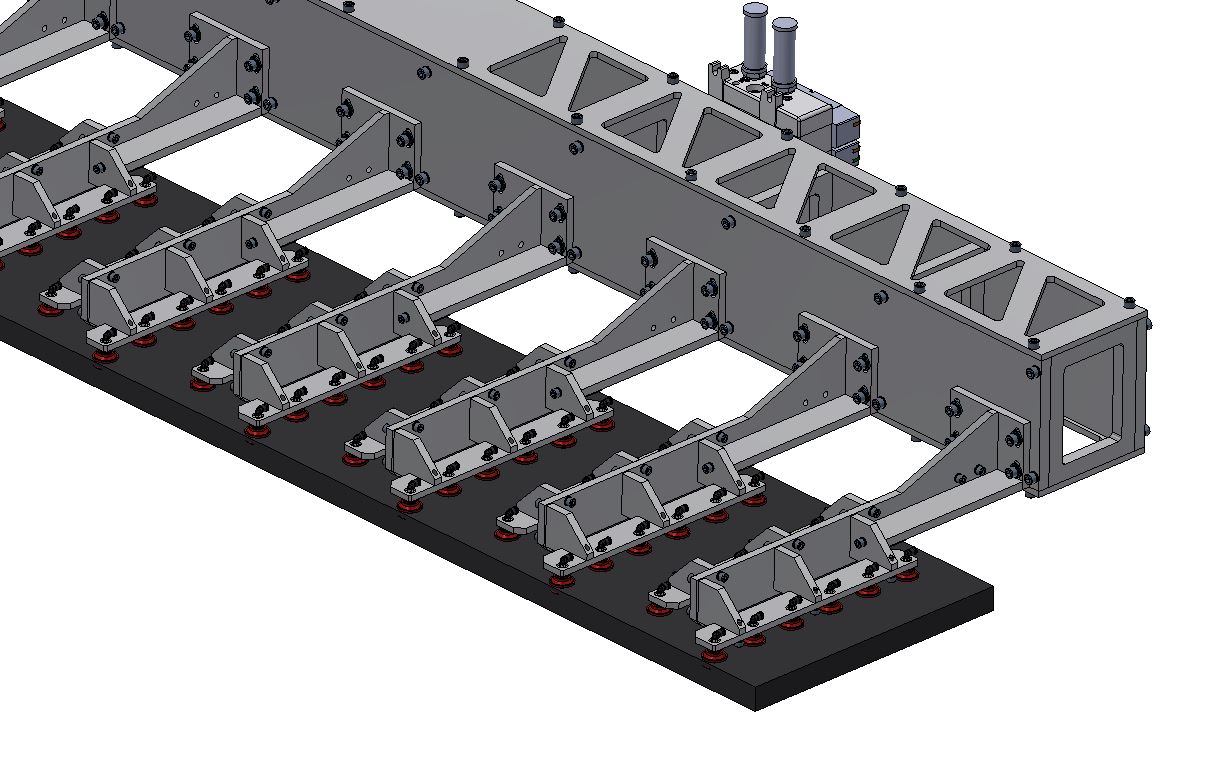 Pallet Transfer Gantry