About Us
A Leading Automation Integrator Led by Engineers
rpGatta, inc. is an innovative engineering firm with decades of experience in custom designing equipment to suit our customer's specific manufacturing needs.
We draw from our wealth of experience and expertise as System Integrators of Automation, Robotic Integration, Assembly Lines, Gauging, Machine Vision & Robotic Guidance, Custom Assembly Machines, Fastening Systems, Fixturing, Custom Conveyors, Metal Marking Systems, Material Handling, Ergonomic Assists, Deburring, Liquid Dispensing, and Headlamp Aiming Systems.
rpGatta, inc is a certified Fanuc, ABB, Motoman, Kawasaki, Kuka, and Epson System Integrator. We custom design automated equipment and robot cells for Assembly, Material Handling, Machining, and Fastening Applications, Vision Guidance, Metal Deburring, High Speed Assembly, Robotic Liquid Dispense Systems, etc.
We are accustomed to tailoring our equipment to meet our customers specific design standards.
Our electrical engineers are well versed in Allen Bradley, GE, Siemens, Mitsubishi, Toyopuc, Yaskawa, and Omron PLC controls. We design and build complete turnkey systems (electrical, controls, and mechanical) in our 56,000 sq. ft. facility, 45,000 sq. ft. of which is dedicated to welding, fabrication, painting, assembly, and testing of equipment.
There are five 5-ton capacity overhead electric traveling cranes to aid in machine assembly, and three docks for shipping and receiving. Our mechanical and electrical engineers are proficient with 3D CAD programs (AutoDesk Inventor, Unigraphics, I-Deas, other CAD programs, and AutoCAD Electrical, etc.) rpGatta inc. is ISO 9001:2015/T.E. and ISO 14001:2004 Compliant, and has been awarded Q1 by Ford Motor Company.
Industries Served
We're Ready for Every Manufacturing Challenge
Our turnkey equipment is custom designed to suit our customer's specific needs. We draw from our wealth of experience and expertise as System Integrators in the following industries:
Our Process
How We Work
80% of the equipment we design is first-of-kind (prototypes) that must go into full production upon arrival at our customer's facilities.
We have a minimum of (7) Engineers very involved in overseeing each project: President, Vice President, Mechanical Engineering Supervisor, Electrical Engineering Supervisor, Sales Engineer/Project Manager, Project Mechanical Engineer, and Project Controls Engineer
Very often, we conceptualize the equipment from scratch with only the end purpose requirement provided by our customers.
We engineer the machine or system mechanically, electrically, pneumatically, hydraulically, and the software all in house.
100% Fully Simulated Dynamics Equipment Runoff at rpGatta inc.
We design and build in-house. We never outsource.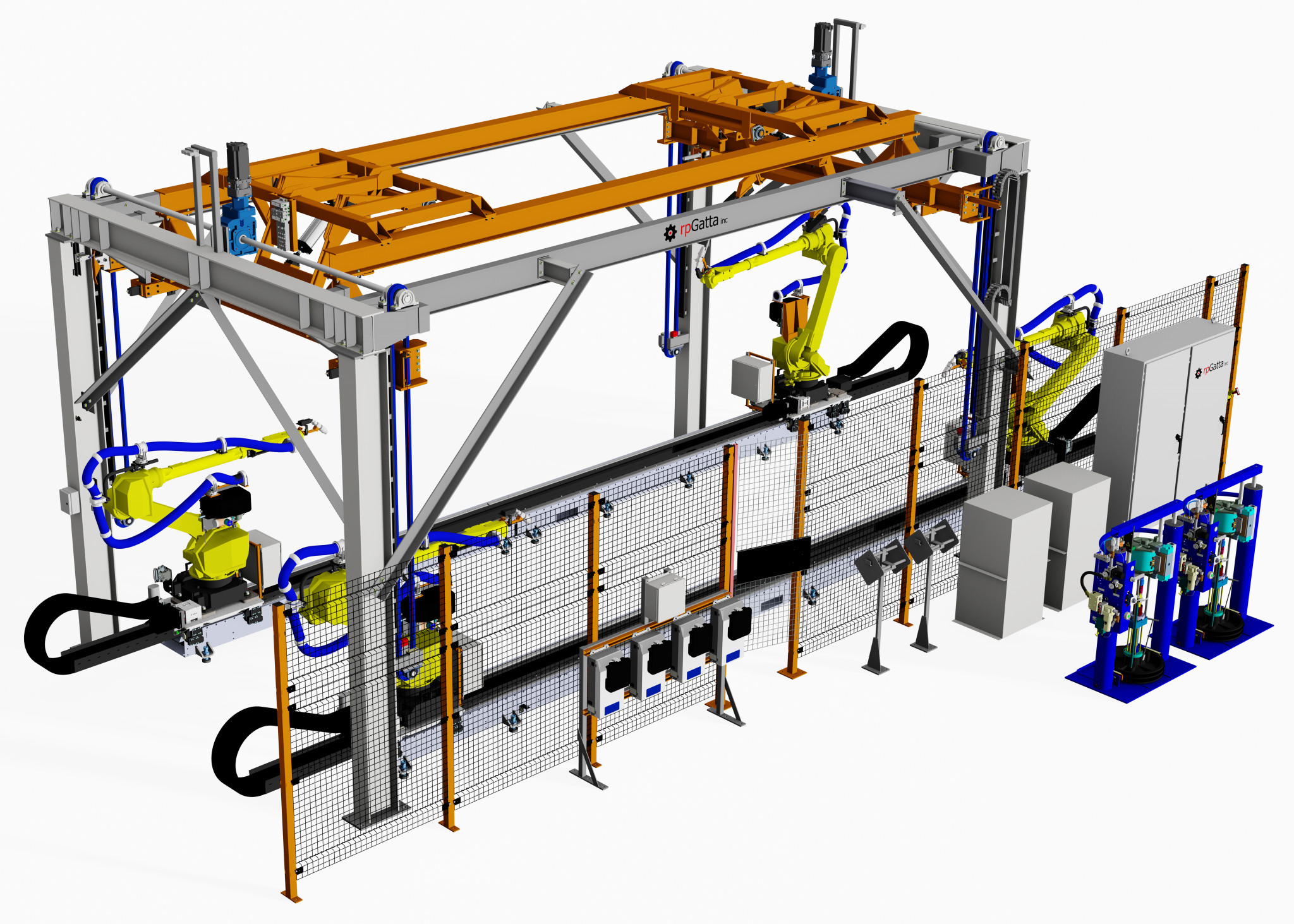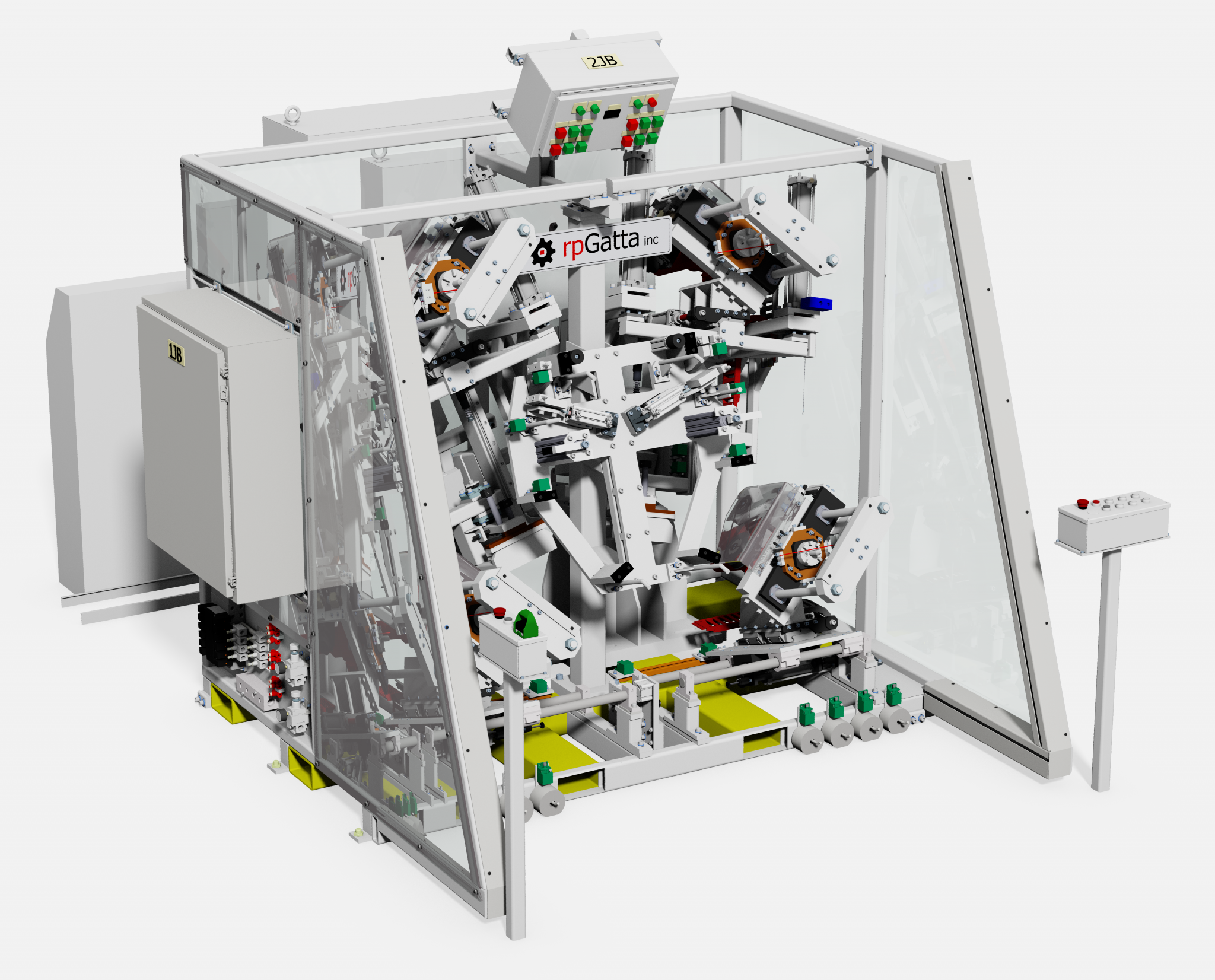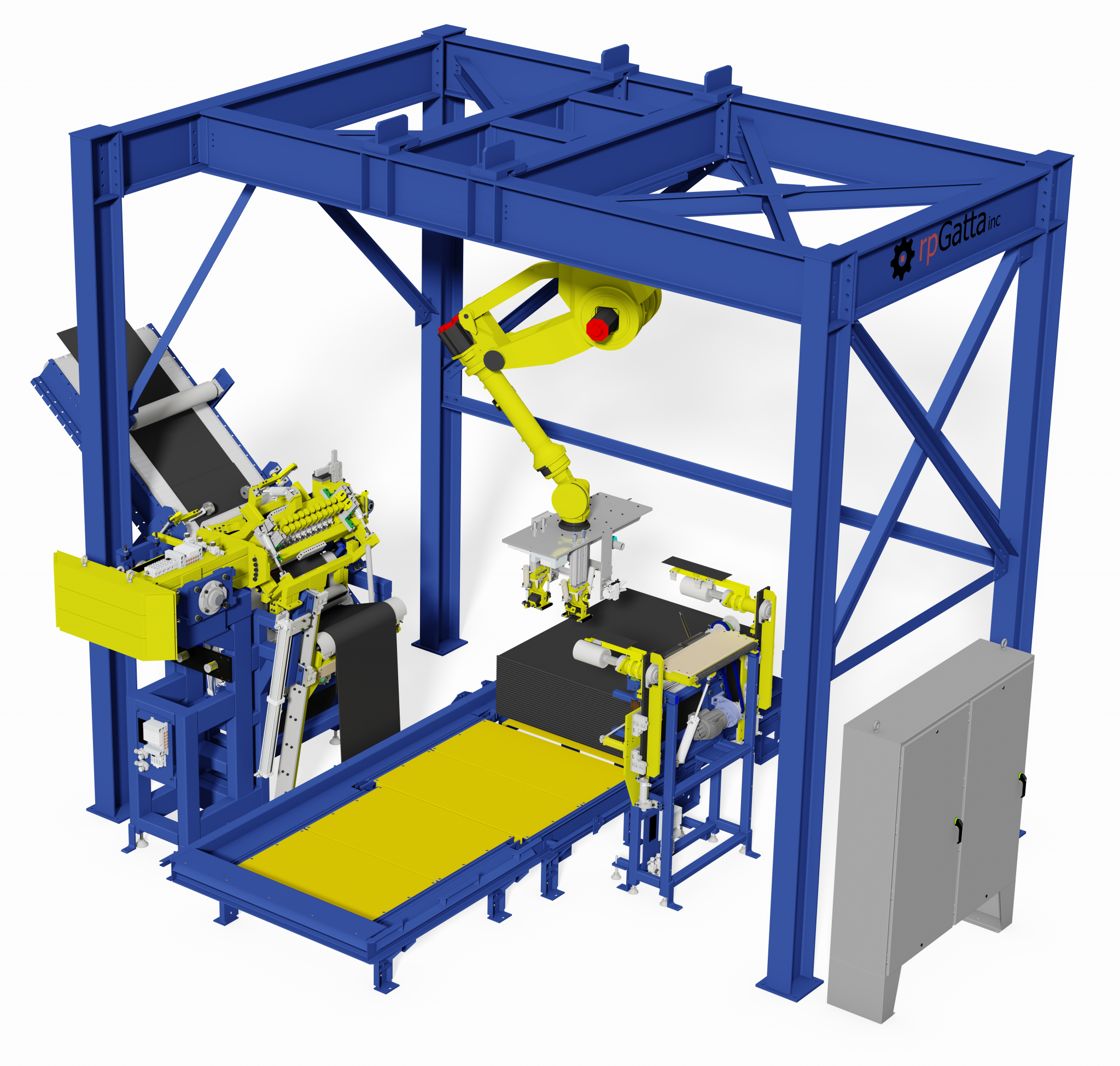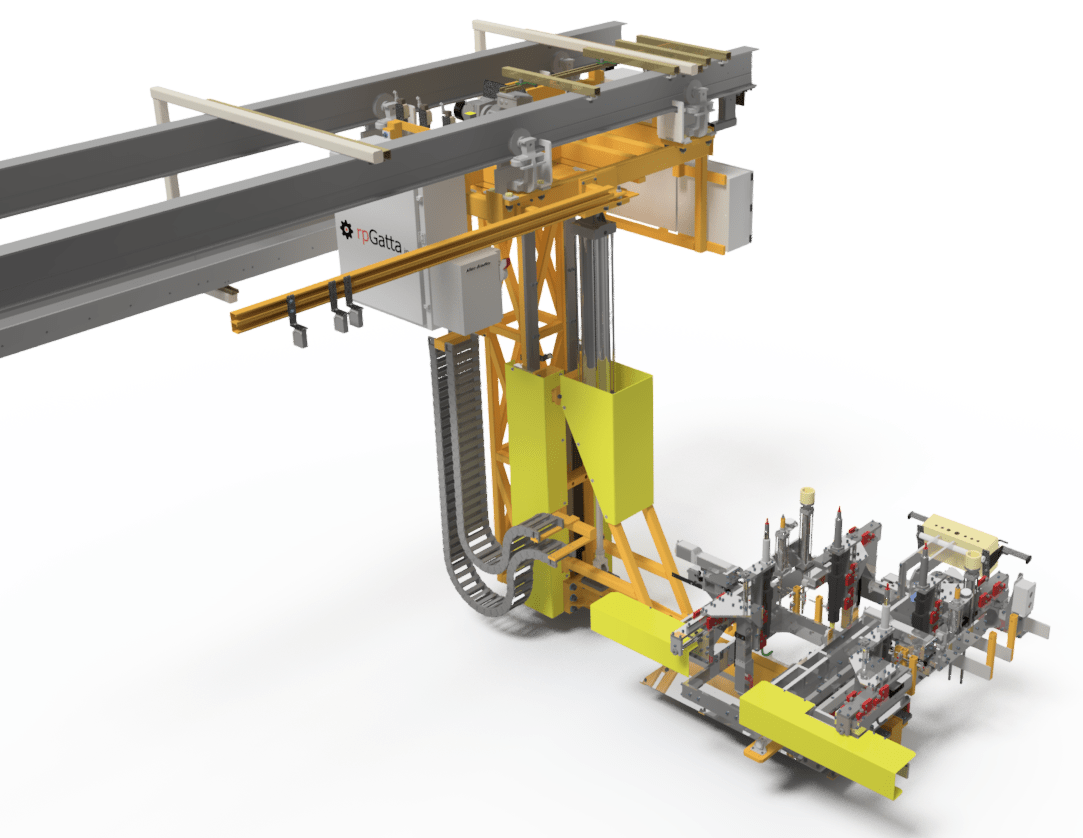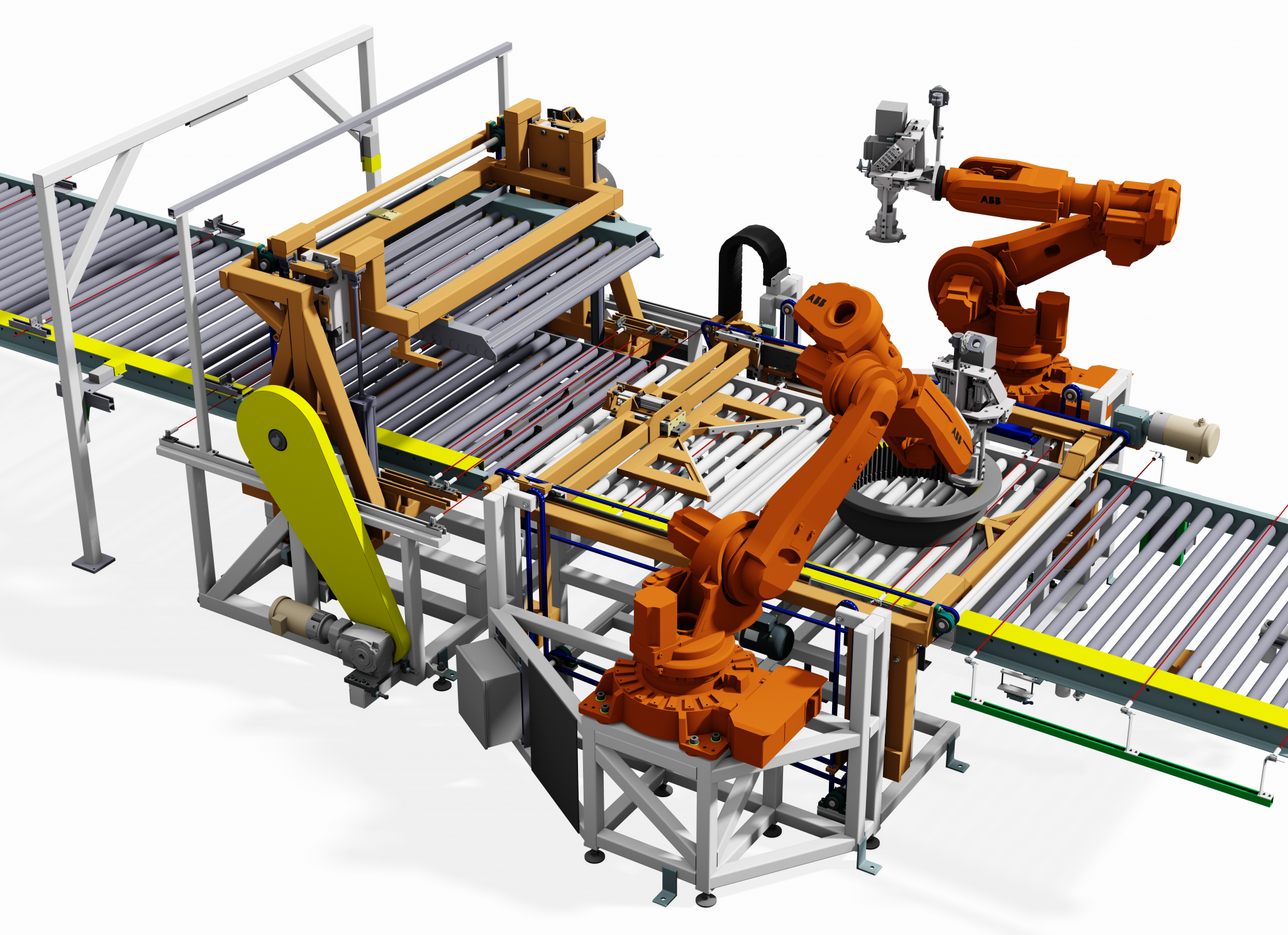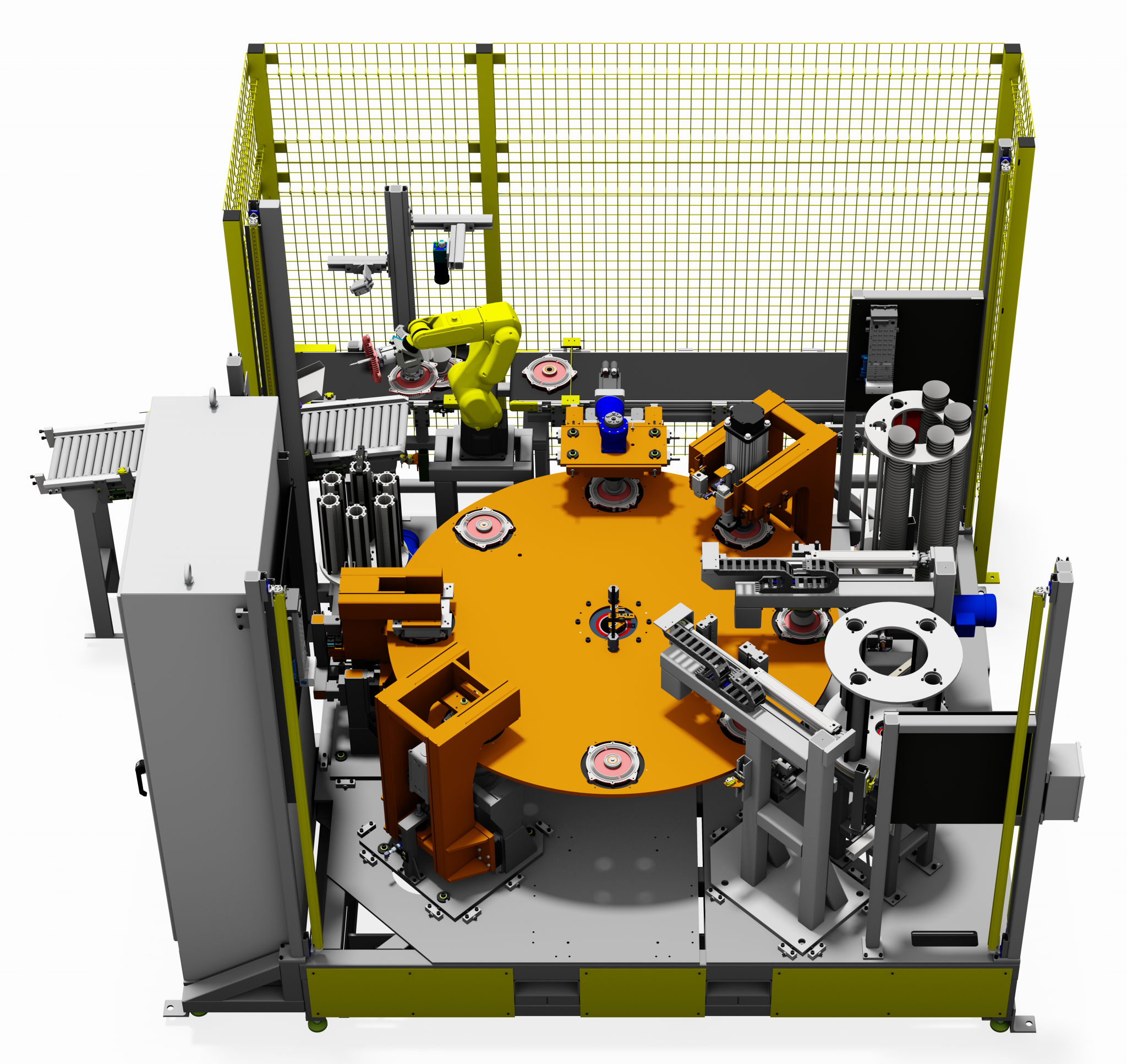 The rpGatta Difference
What Separates Us
All of our equipment is designed, built, and supported in the USA from our facility in Aurora, Ohio
Since 1985 rpGatta has rigorously developed and built highly engineered, high quality, and reliable turnkey automation and robotic systems to suit our customer's specific requirements

38+ years of successful never-been-done-before projects: we specialize in designing first of a kind / prototype automation and robotic cells that must go into full production upon delivery
rpGatta is capable simultaneously developing and delivering multiple automated lines >$50,000,000.00
Proven track record of developing multiple successful and on time projects that have been conceptualized from scratch with only the end purpose or current process provided

rpGatta line integration experience:

Dozens of Fluid Dispensing Robotic Systems
>100 Torque Tools and Multi Spindle Systems Integrated
>1,000's of feet of linear servo-controlled rack and pinion gantry rail
>100's of servo positioning and pressing applications
>1,000's of feet of custom conveyors

Proven Expertise: We draw from a wide variety of experiences over multiple industries and we are accustomed to integrating new technologies and minimizing risk to ensure our success
All first-class solutions and heavy-duty designs to maximize success
100% Fully Simulated Dynamics Equipment Run Off at rpGatta inc
We never outsource labor, so you can always expect high quality design work and craftsmanship performed in house by rpGatta inc:

3D Mechanical Design in Autodesk Inventor
Electrical, Pneumatic, and Utility Design
PLC, Servo, HMI Programming
Vision and Specialized Sensors Integration and Programming
Robotic Integration and Programming
Panel Building, Welding, Fabrication, and Light Machining
Equipment Assembly & Start Up

rpGatta's guaranteed commitment to continue to support equipment after final payment and provide phone support after warranty period
Design Build Experience
Capabilities & Integrated Processes
Manufacturing Line Integration
Development of Automated Processes
Line Capacitization
Tooling Validation and Metrology
Turn Key Design and Build
Robot & CNC Integration
PLC & Controls
Servo and Motion Controls
Servo Pressing, Punching, Metal Forming
Software Development
Fluid, Sealant, and Adhesive Dispensing
Fluid Filling and Thermal Management System
2D, 3D and Custom Vision

Vision Inspection and Gauging
3D Sensors Integration
Machine Vision and Robotic Vision Guidance
Scanning and Metrology

Moving Assembly Line Tracking and Compliant Location Methods
Hazardous Location and Explosion Proof System

Custom Explosion Proof Robotic System
Intrinsically Safe systems
Laser Enclosures
Paint and Fume Booths
Custom Fume, Dust, and Chip Collection

Automated Assembly Machines
Material Handling
Smart Ergonomic Assists / Collaborative Machines
Custom Conveyors
Fastening and Automated Fastener Feeding
Part Marking and Data Tracking
Laser Welding, Cutting, Cladding, Marking
Plasma Ablation and Surface Preparation
Deburring and Sanding
Depainting and Metal Processing
Test Systems:

Gauging & Metrology
Leak Test
End of Line Testing
Power Electronic Test
NVH and Dyno Testing
Headlamp Aiming & ADAS Calibration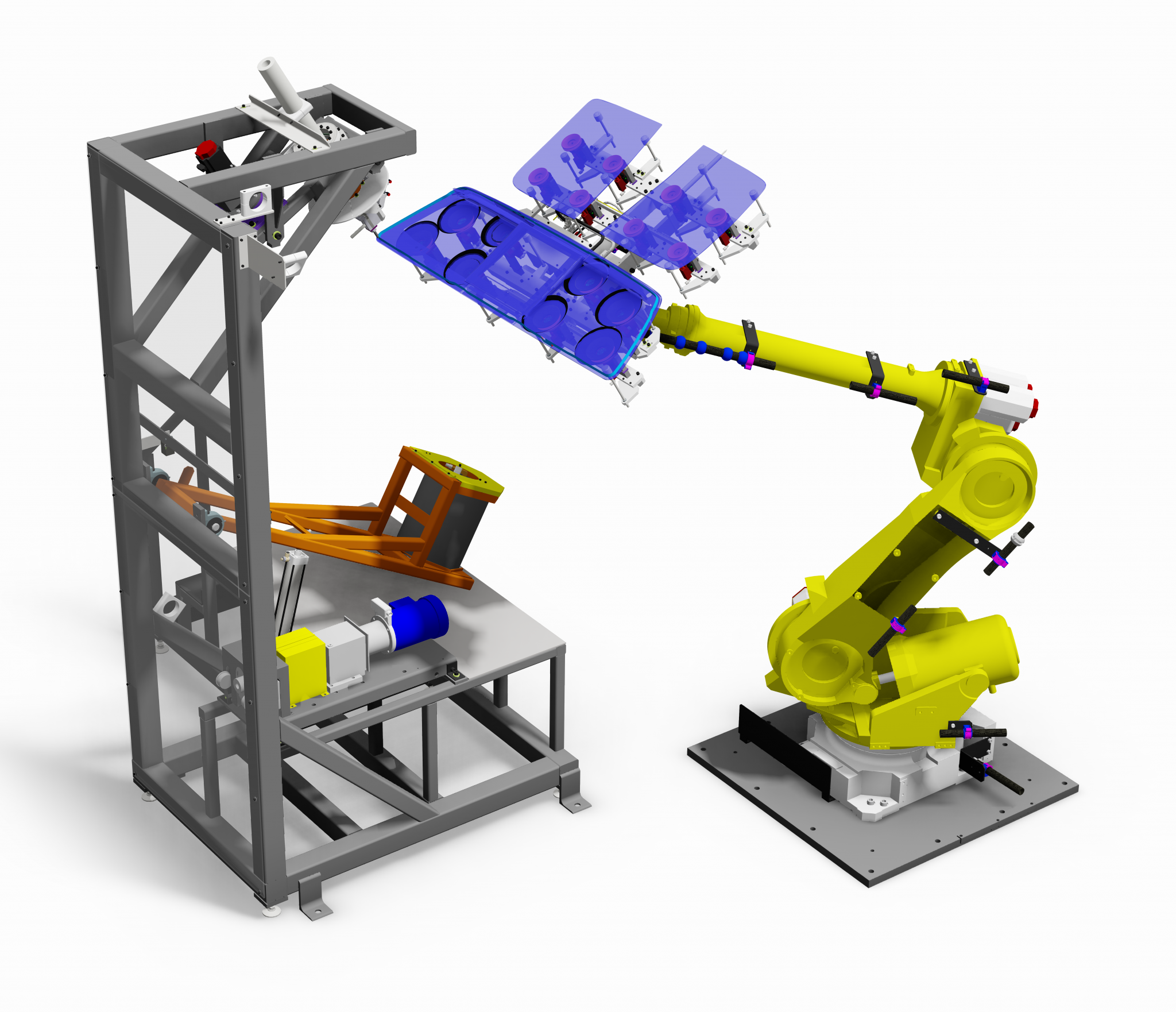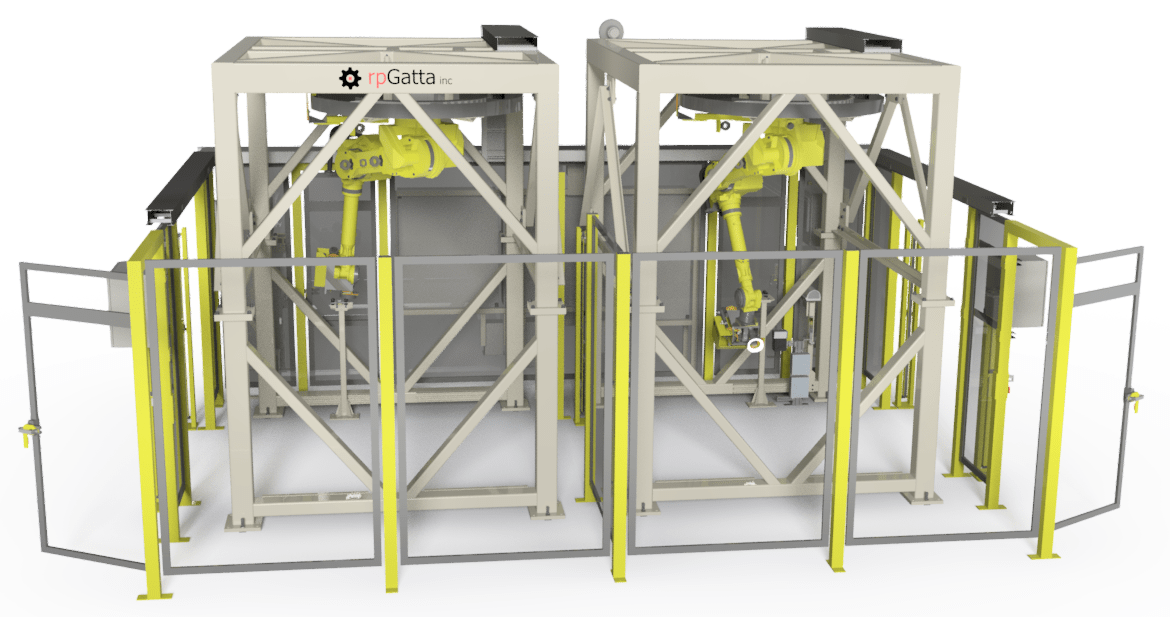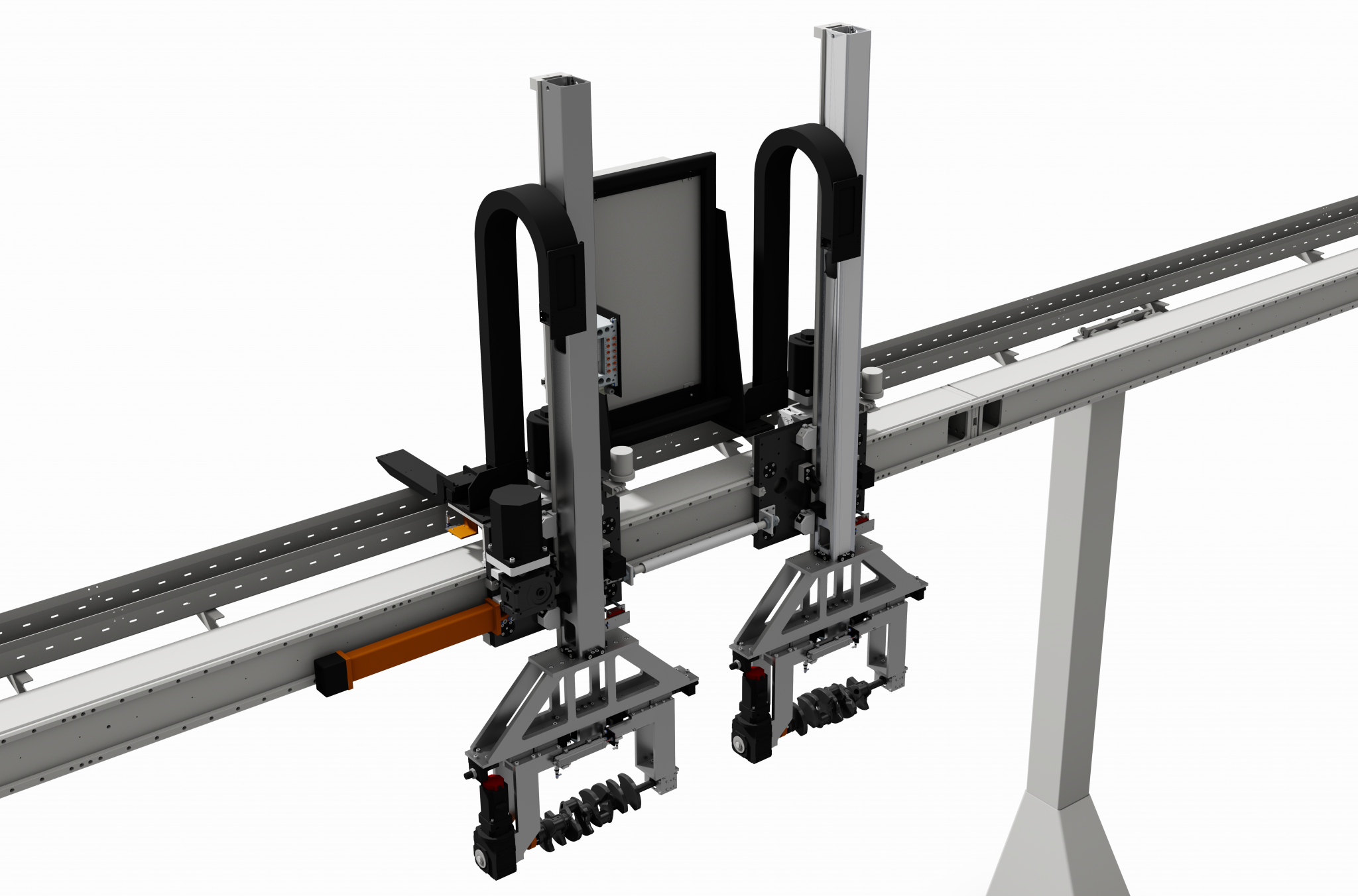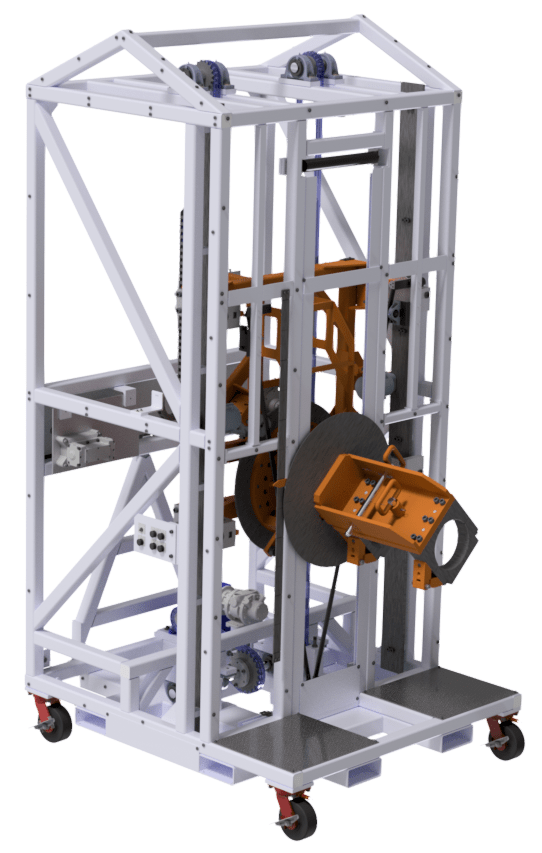 Read Our Latest News & Updates
What's Happening at rpGatta
November 15, 2022
In 2022, rpGatta designed and built an inverter assembly line, multiple bushing presses, headlamp aiming…
Experienced integrators of the following: