Winter 2018 Project Updates
The expansion came just in time. Our Engineering Department recently finished designing an Engine Cylinder Head Assembly Line (shown below) that will be 30 feet wide and a total of 63 feet in length.  It consists of a pallet conveyor, multiple manual and automated assembly stations, and utilizes a total of five Fanuc robots. This line will be used to assemble three different models of engine cylinder heads and have the flexibility to accommodate additional models if needed in the future.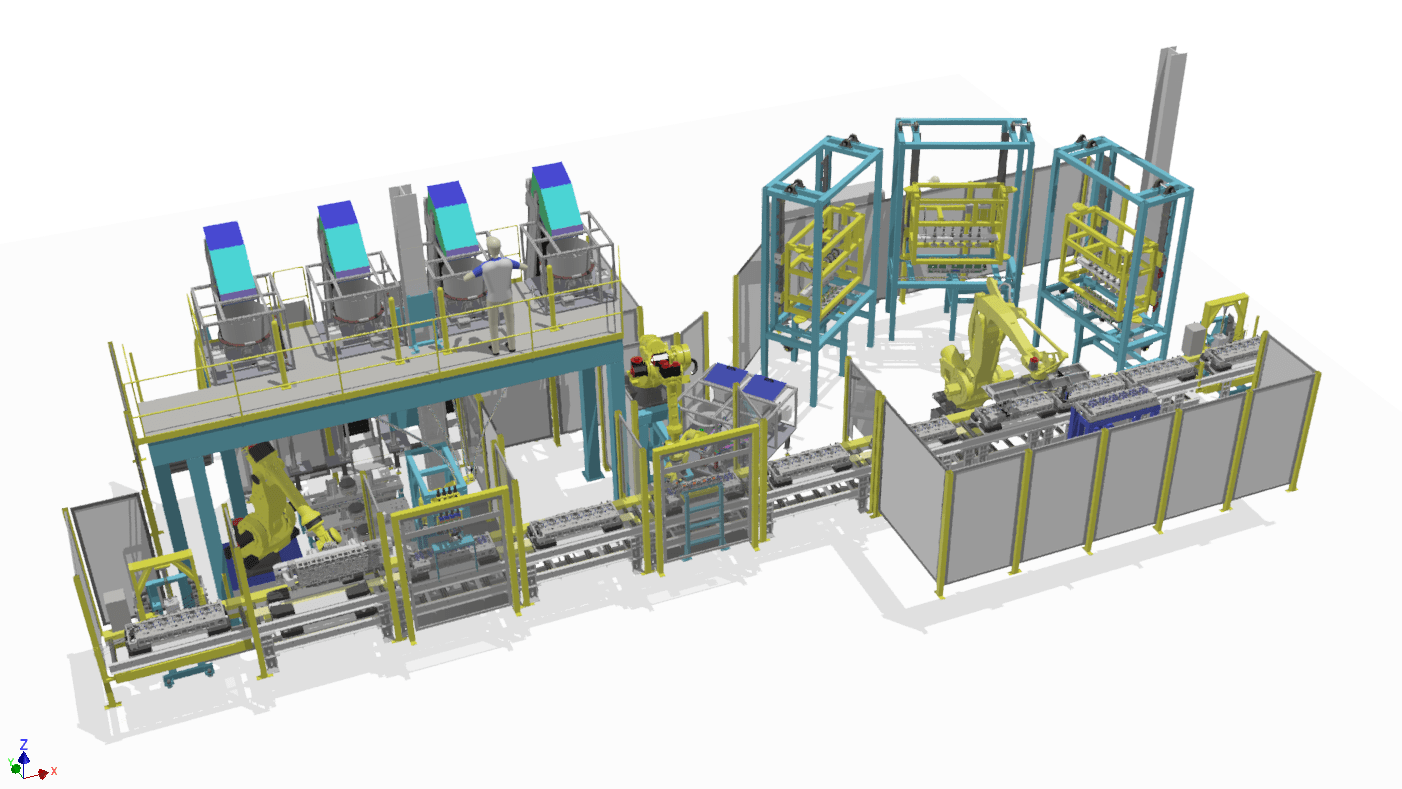 In addition to this assembly line, our engineers recently completed the designs of two servo-controlled bushing presses and a sidewall framing fixture. The design of a robotic leak test cell is almost complete.  All of these systems will be assembled and debugged on our shop floor throughout the next few months.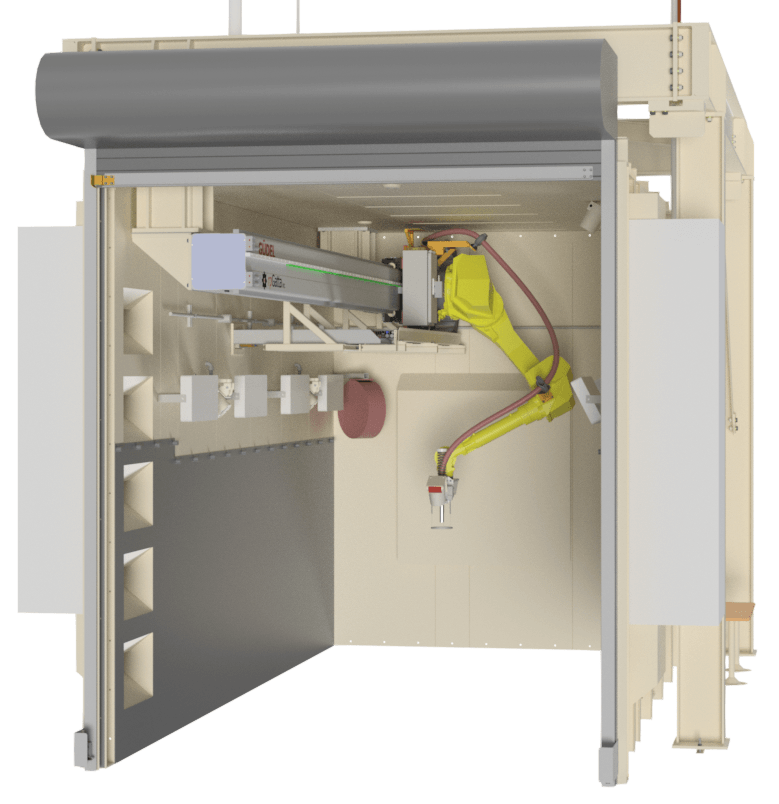 Our Field Service Engineers are currently installing two Instrument Panel Installation Assists and recently installed an rpGatta designed and built Robotic Blaster Booth Cell.  The entire system was NRTL certified for a Class 2 Division 1 hazardous location.  Prior to the installation, the operators were manually blasting the parts wearing full blast suits and respirators.  They now sit in the comfort of an air conditioned office where they control and monitor the process via joysticks and remote cameras.