Fall 2019 Project Updates
In 2019 we finished our automatic robotic priming, urethane dispensing, and window decking system for Seres (previously SF Motors).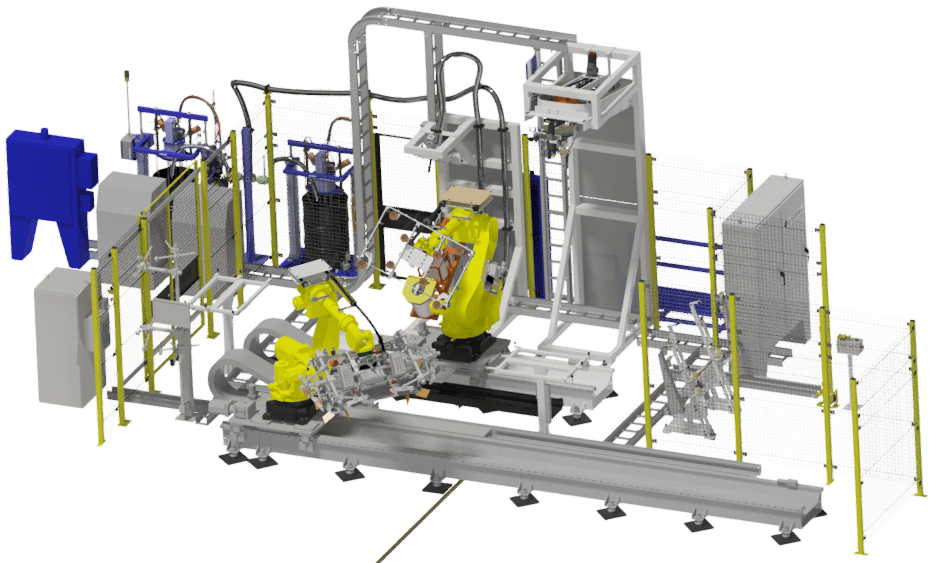 Also in 2019 rpGatta designed, built, and installed a Robotic Chemical Paint Removal System for the U.S. Air Force. This system utilizes 53' of floor-mounted precision rail and 35' of suspended precision rail to mount a 6-axis explosion-proof Fanuc paint robot. The system is driven from the floor-mounted rail on one side and the other side is supported by heavy duty casters so that large airplane components can be wheeled into the cell from the side. Along with a network of safety sensors and features, this system has a chemical distribution system consisting of multiple fluid systems with lines, pumps, valves, and guns. This system has manual joystick drive functionality for the operator to remotely teach paint removal processes with the aid of six explosion-proof IP cameras to view the inside of the cell. We integrated a LIDAR scanner on the carriage to automatically create a 3D point cloud of the parts inside the booth for a quick, easy setup. The entire system will be NRTL certified for a Class 1 Division 1 hazardous location.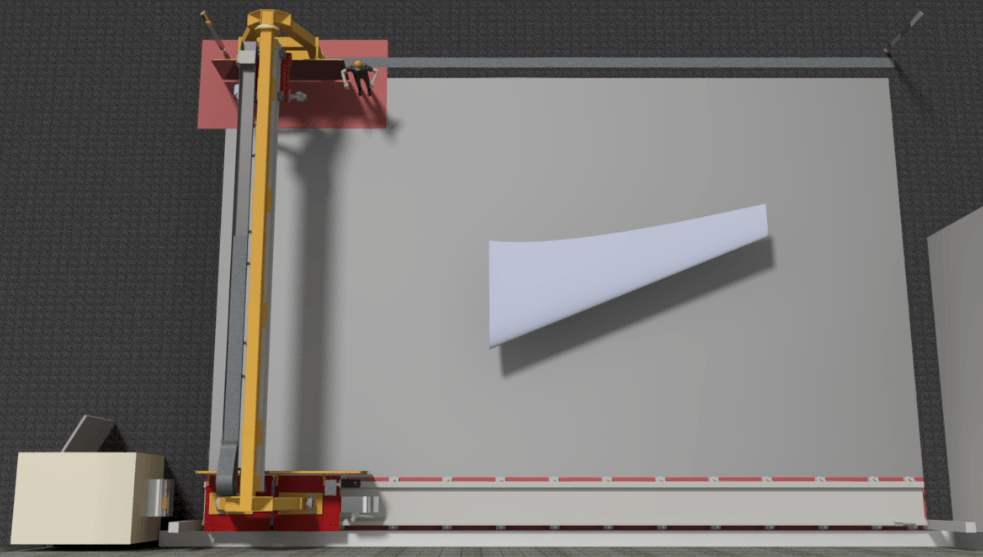 rpGatta has also recently completed two bushing presses, prep conveyor, and headlamp aiming system for Toyota, a second urethane dispensing system for Seres, a dash manipulator assist for Peterbilt, and a servo semi-automatic CPM assist for Nissan to name a few.